This wonderful, easy dessert comes to you from one of our guests here at Val-e-vue Resort. Every Memorial Day here at Lake of the Ozarks this fun family always treats us to some amazing dishes. Karen Deimeke has passed this on to me and believe me, she doesn't even get the dish set down and everyone wants to dig in. Summer will be here before you know it, so on this cold January day you can enjoy thinking of some warm days ahead.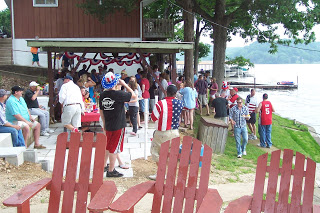 Ice Cream Sandwich Dessert
Ice Cream Sandwiches
Cool whip
your favorite candy bar crumbled
You can use a pan of your choice. Simply put a single layer of ice cream sandwiches on the bottom of your pan, cover with the cool whip and cover with you candy crumbles or other favorite topping. Leave it in the freezer until you want to serve.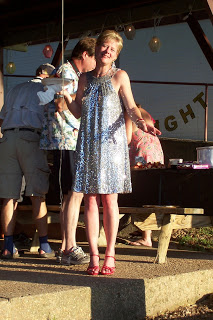 If you would like to follow all the fun at Val-e-vue Resort visit our web page at www.val-e-vueresort.com. You can also check availability with our on-line booking system. Like us on facebook at www.facebook.com/valevueresort for weekly news. You can reach us 9-5 Monday thru Saturday at 573-873-5068.