Our dependable weather forecaster arrived today, and its official here at Val-e-vue Resort, SPRING has arrived and its only March 8. The pretty little magnolia trees are always the first to show their happy little blooms and its always a welcome site after winter.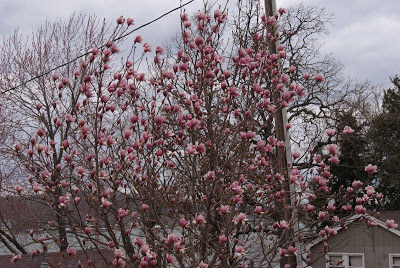 Will and his family came down from Il for a couple days of fishing and they had 44 crappie keepers yesterday morning along off the dock. They were very happy to be hooking 10.5 to 11′ crappie this early in the season. Some guests in a couple weeks ago had similar success, so we are thinking early spring fishing is going to be awesome. Check your calendar and give us a call, we have some of our units open and ready to go!
If your looking to combine your fishing getaway with some other fun activity while your here, visit the lake of the ozarks convention and visitors bureau event calendar for more information.
For availability call at 573-873-5068
Val-e-vue Resort
1629 Resorts Rd
Camdenton, MO., 65020